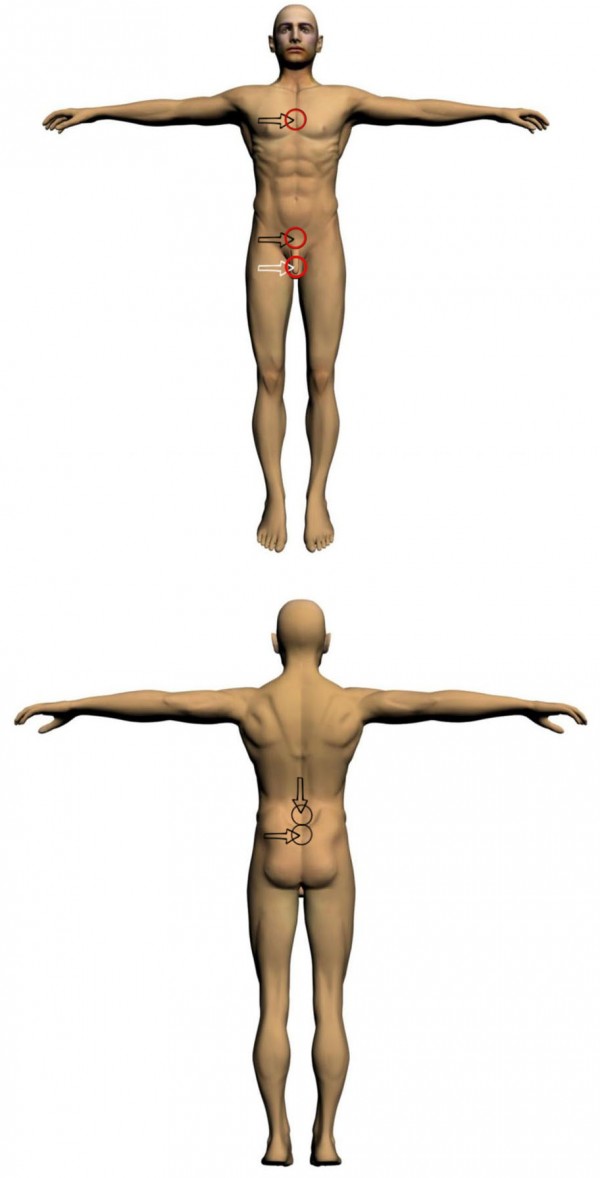 The use of EHF therapy is due to its immunomodulatory, regenerative effect, reduction of exudative-inflammatory processes, normalization of disorders in the microcirculatory system.
Indications
Mono-and combined with traditional EHF therapy are used for chronic prostatitis.
Used HF emitters
Frequency 40-43 GHz, wavelength 7.1 mm (red).
Frequency 52-57 GHz, wavelength 5.6 (green).
Noise-frequency 52-78 GHz (yellow).
Emitters are selected individually for each patient.
Treatment regimen
10-15 sessions of 15-20 min. on the perineal area or on the suprapubic area. In severe cases, the following scheme is proposed: 4-5 sessions on the sternum handle, 3 sessions on the supraorbital area. 3 sessions per sacrum area.
Localization
Impact ZONES: the handle of the sternum, suprapubic region, the sacrum, lower back, crotch. Zones change depending on the course of the disease.
Clinical effect and control
Significant reduction of pain syndrome, reduction of sperm agglutination, improvement of blood parameters (reduction of the number of white blood cells, increase in the number of segmentonuclear neutrophils and monocytes). Control is also carried out by General clinical analysis of urine, analysis of prostate secretions, analysis of urine in three portions, ultrasound of the prostate, and uroflourometry.
Contraindications
Absolute contraindications have not been identified (see General contra-indications for EHF-therapy).
p/s Our English is not perfect . We will be happy if you point out transcription errors in comments. And you can write your questions also about this treatment protocol.