We are (SPINOR-M) an exclusive official distributor of SPINOR devices in Russia more than 15 years.  It is important for us that the customers will be happy with our service, so we do everything on time and with responsibility.

Why people buy from us?
100% guarantee of the originality of the products.
Best price conditions.
Extended warranty on the devices — 2 years.
Flexible delivery and payment system. Worldwide shipping.
Free online client support in English.
We don't sell on Amazon and Ebay. Now it is not possible to buy from distributor abroad, all devices are delivered only from Russia. Please be sure, if you buy device from someplace, that you will get original products, warranty and the most important thing – consulations.

Worldwide shipping with EMS Russian Post
We continue to accept payment and deliver worldwide, with the exception of Cyprus, Ukraine, Australia, Latin America, Poland). Terms – 12-14 working days
Delivery is free*, if amount of your order is from 250 euro.
*For some directions (Asia, the USA, Middle East and Malaysia) we pay half of cost of delivery and client pays 25 euro).
After getting payment, we ship a parcel and send a tracking number.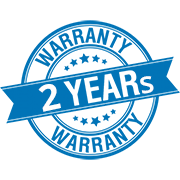 We give extended warranty – 2 years
We provide beside 1 year warranty from the manufacturer, 1 year of free service.
Devices are rarely failed. If this happens, you can send the device for repair to the factory directly or through us. Please keep the warranty card that will be included with the device.
Manufacturer's prices
We are the main representative of the plant in Russia. Buying products from us, be sure that you will have the best prices.
When buying 2 or more devices, we can offer special prices.
And we regularly hold promotions!
Support
You can request information of treatment or ask any question how to use device by phone, e-mail or chat at website at any time.
+7 (926) 565-62-52 (whats app)
contact@spinor-m.com