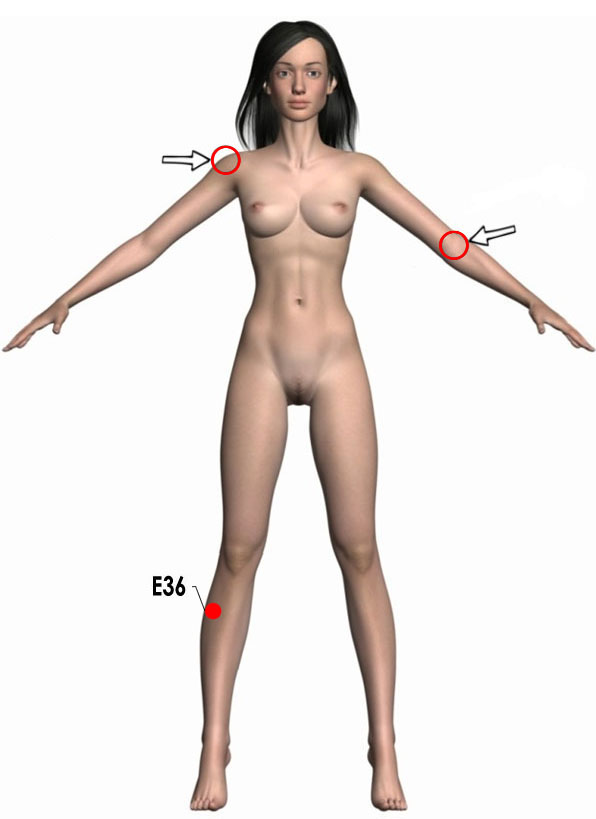 The use of EHF therapy is due to the regenerative effect of EHF waves, as well as their ability to improve microcirculation and relieve pain.
Indications
Mono EHF therapy is used for occlusive-stenotic (obliterating atherosclerosis, obliterating endarteritis) and neuro-vascular diseases of the extremities only in the early stages of the disease. Combined with medication — with absolute indications for surgery and after surgical correction of the main blood flow.
Used HF emitters
Frequency 40-43 GHz, wavelength 7.1 mm (red).
Frequency 52-57 GHz, wavelength 5.6 (green).
Frequency 57-63 GHz, wavelength 4.9 (blue).
Noise-frequency 52-78 GHz (yellow).
Emitters are selected individually for each patient.
Treatment regimen
10-12 sessions of 10-20 min.
Localization
Acupuncture POINTS: E36 for pain relief (with individual frequency selection).
Areas of influence: the surface of large joints; the surface of ulcers (the emitter is installed so as to capture part of the healthy skin, if necessary, moves along the edge of the ulcer).
Control
Control is performed based on the patient's subjective feelings, clinical examination data, and hemodynamic parameters.
Contraindications
Absolute contraindications have not been identified (see General contra-indications for EHF-therapy).
p/s Our English is not perfect . We will be happy if you point out transcription errors in comments. And you can write your questions also about this treatment protocol.