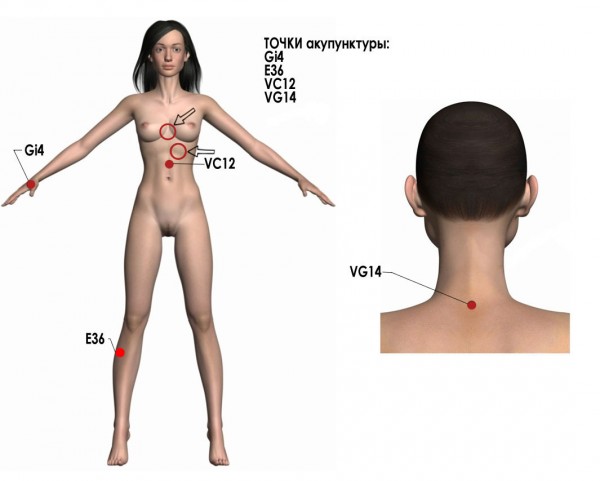 The use of EHF therapy in gastric ulcer and duodenal ulcer is due to the ability of EHF waves to stimulate regenerative and reparative processes, the immune system and relieve pain.
Indications
Monotherapy is used in patients with primary ulcers, as well as in the period of relapse with its mild course; in the absence of pain and dyspeptic syndromes or their extremely weak severity.
Combination therapy is performed when the patient receives anti-ulcer drugs before the course of treatment with EHF waves; with increased acidity of the gastrointestinal contents; to protect the gastric mucosa from the effects of aggressive factors of the intragastric contents.
In addition, both mono and combined therapy are used to prevent exacerbations.
Used HF emitters
Frequency 40-43 GHz, wavelength 7.1 mm (red).
Frequency 52-57 GHz, wavelength 5.6 (green).
Frequency 57-63 GHz, wavelength 4.9 (blue).
Noise-frequency 52-78 GHz (yellow).

Treatment regimen
In the treatment of patients with mild to moderate severity of the disease and for prevention in the stage of unstable remission 10-25 procedures are performed daily for 15-20 minutes,
In severe, extremely severe patients and elderly people, relapse is aggravated, so for these patients, a "sparing" mode of EHF therapy should be used. For this category of patients, procedures are performed every other day, or with a break of two weeks after 10 procedures, released daily. It is important to keep the total number of procedures specified in the method, which in this case provides for a break in the antioxidant enveloping therapy, as well as a fractional mode of irradiation.
Localization
Acupuncture POINTS: Gi4, E36, VG14, VC12.
impact zone: the area of projection of pain on the anterior abdominal wall: under the xiphoid process, in the middle of the distance between the xiphoid process and the navel " 2-3 cm to the right of the previous recommended zone. If the patient does not have pain at rest, then the impact zone is defined as the place of maximum soreness with superficial or deep palpation. In cases where the area of pain is not detected during palpation, it is necessary to focus on the area of maximum discomfort during palpatory examination of the abdominal cavity.
Clinical effect and control
EHF therapy is most effective in treating patients with mild to moderate disease severity. In the first 5-7 days from the beginning of treatment, the pain syndrome is relieved. There is a faster scarring of the ulcer defect than with medication.
Contraindications
Absolute contraindications have not been identified (see General contra-indications for EHF-therapy).
p/s Our English is not perfect . We will be happy if you point out transcription errors in comments. And you can write your questions also about this treatment protocol.