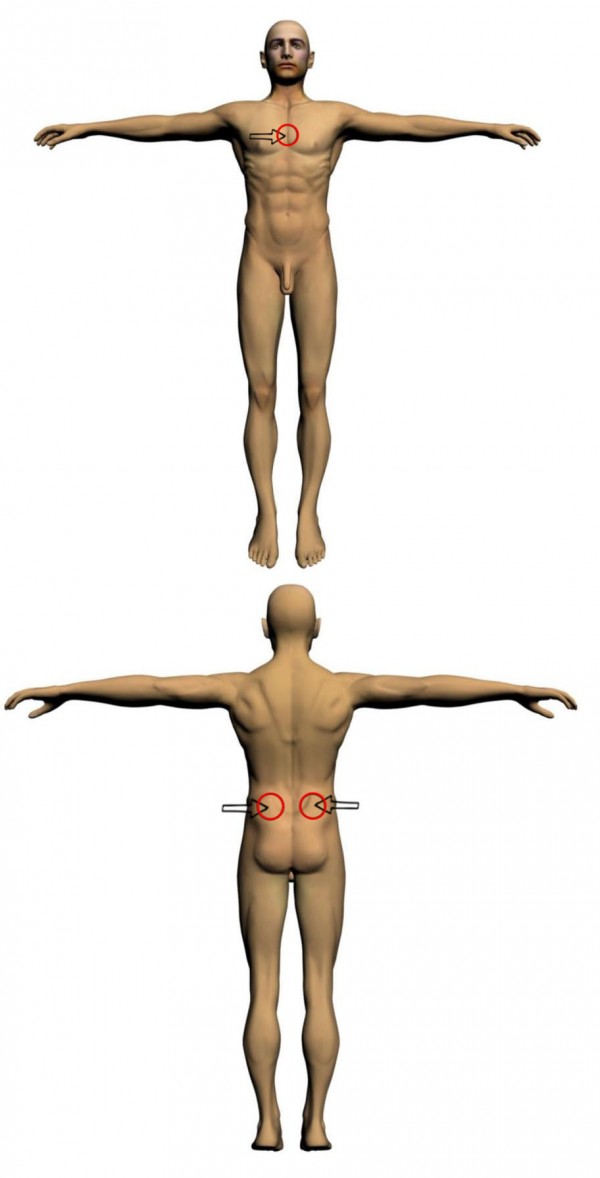 The use of EHF therapy is due to its immunomodulatory, regenerative effect, reduction of exudative-inflammatory processes, normalization of disorders in the microcirculatory system.
Indications
Mono EHF therapy is used in patients, both in remission and in the latent phase of exacerbation, if there is no indication for surgical treatment. If there is a growth of microflora on nutrient media, EHF therapy is used in combination with antibacterial therapy, and if there is a violation of phosphorus-calcium metabolism, it is used with diuretics.
Used HF emitters
Frequency 40-43 GHz, wavelength 7.1 mm (red).
Noise — frequency of 52 to 78 GHz (yellow).
Emitters are selected individually for each patient.
Treatment regimen
10-12 procedures for 10-20 min. daily.
Localization
Zones of influence: the lower edge of the sternum; skin projection of both kidneys.
Control and clinical effect
The effectiveness is monitored by the subjective feelings of patients (pain syndrome), laboratory tests of urine (General analysis, analysis by Nechiporenko, seeding), immunological status (T-lymphocytes, phagocytic index, phagocytic number, blood immunoglobulins) and the blood leukocyte index (it is recommended to maintain the "activation reaction").
EHF therapy accelerates the relief of the inflammatory process in the kidneys, stimulates both cellular and humoral immunity. Changes in the ultrasound picture of the kidneys should be expected in the long-term follow-up periods.
Contraindications
Absolute contraindications have not been identified (see General contra-indications for EHF-therapy).
p/s Our English is not perfect . We will be happy if you point out transcription errors in comments. And you can write your questions also about this treatment protocol.