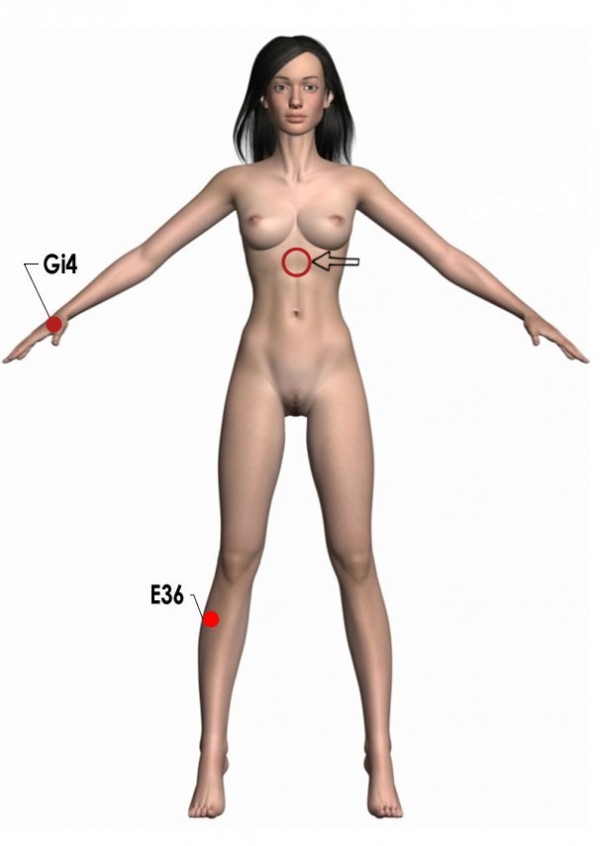 The use of EHF therapy is due to the modulating effect of EHF waves on the immune system and the hemostasis system.
Indications
Combined with medication, EHF therapy is used in the treatment of the consequences of viral hepatitis " A "and" B " (possible use in acute viral hepatitis) and chronic cholecystopancreatitis.
Used HF emitters

Frequency 40-43 GHz, wavelength 7.1 mm (red).
Frequency 52-57 GHz, wavelength 5.6 (green).
Noise-frequency 52-78 GHz (yellow).
With individual selection of the wavelength, the 7.1 mm wavelength is more effective for severe forms.
Treatment regimen
6-15 sessions daily for 20 min.
During a single session, either all zones are irradiated sequentially, or one of them is irradiated.
Localizations
Acupuncture POINTS: Gi4 (he-GU point), E36 (zu-San-Li point)
Impact ZONE: epigastric region.
Control and clinical effect
EHF therapy normalizes the hemostatic system, promotes faster recovery of liver functions. Control is performed based on the state of the hemostatic system, laboratory tests and subjective feelings of the patient.
Contraindications
Absolute contraindications have not been identified (see General contra-indications for EHF-therapy).
p/s Our English is not perfect . We will be happy if you point out transcription errors in comments. And you can write your questions also about this treatment protocol.